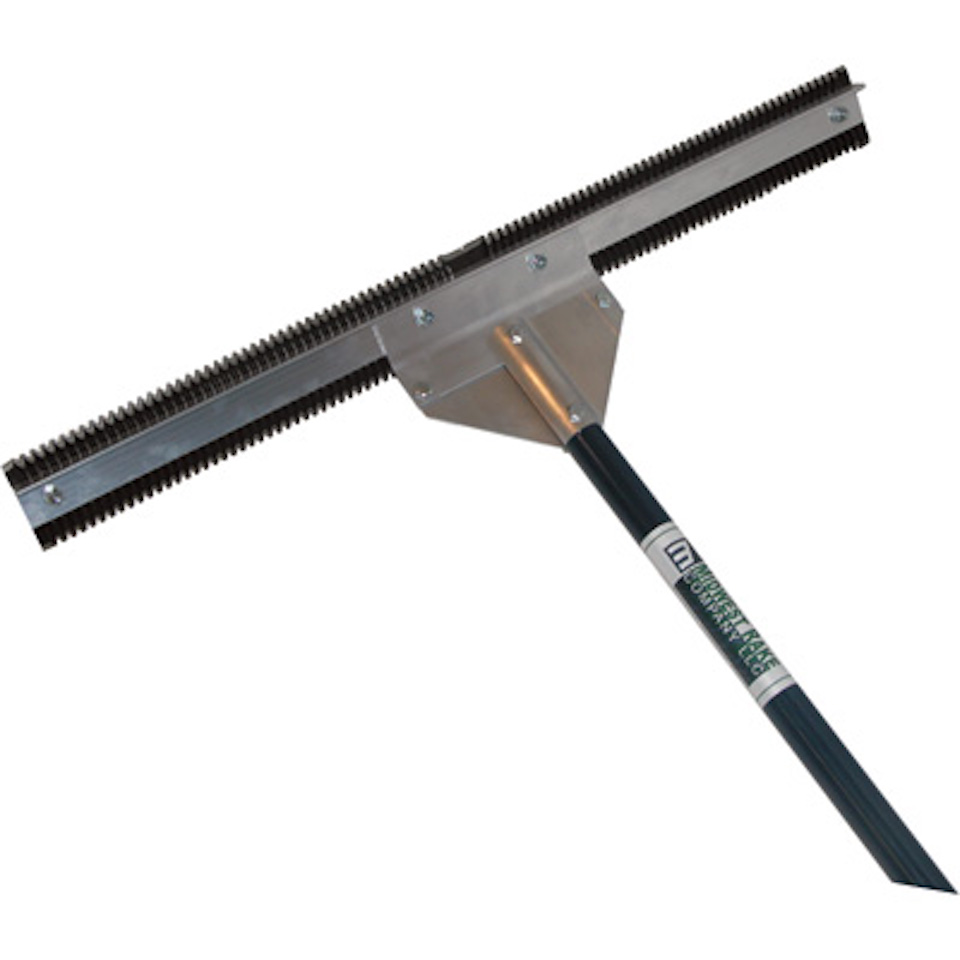 George owns a private pond that is in his backyard. It's a fairly big pond that he and his family like to use it for kayaking, swimming, and a little fishing. As the weather started getting warmer, he realized his pond was quickly being covered in spatterdock. It was like his pond was getting swallowed up by an aquatic weed monster.
After searching the world over on the internet, he decided buying an Aquatic Weed Cutter tool would be the least expensive option for aquatic weed control. (Besides he had a couple strong boys that could help!)
After waiting forever for the weed cutter to arive in the mail, he realized his weed problem had grown worse. Now he had a bigger problem on his hands.
After 3 days of back-breaking work and a weekend in bed from pull his back, he found out why pond management companies don't use hand held weed cutting tools.
Here are 5 things we wished we could have shared with George before he purchased an aquatic weed cutting tool for his pond weeds…
1. Sometimes weed cutters can't cut through the weeds.
Soft weeds slip right through the blades without being harmed, others are too thick.
2. Weed cutters don't solve the long term problem.
In a big pond, it's not likely you will be able to see or reach all of the weeds. Especially submerged weeds.
3. Weed cutters are a waste of time and money.
Reviews will tell you that your money will be spent better elsewhere. The blades don't last and become dull very easily.
4. There is no guarantee that you will successfully removed all of the weeds.
If you own a very small pond, you might have a better idea, but with big ponds, there's just no way of knowing until the weeds grow back.
5. It's likely you will stimuate more root growth.
Most submerged aquatic weeds, like spatterdock or water lilies, have deep roots. A blade won't pull up those roots. These roots strengthen helping the aquatic weed to grow back strong like "pruning". In the case, of parotts-feather, it means fragments with roots are spread throughout the pond, resulting in more weeds than with which you started.
George was unhappy to find out that he wasted so much time, energy (and money) trying to get rid of aquatic weeds by himself. He didn't want to have to worry about aquatic weeds clogging up his boat, or fishing and swimming becoming a hassle. He decided to become a member of Platinum Ponds and Lake Management so he could guarantee his pond would always be healthy and beautiful. With one treatment, of Sonar Genesis the spatterdock began to wilt. (as seen in the photo above)
Taking care of your lake or pond is not a luxury, it's a necessity. As your local pond management professionals, we've been there. Let us help guide you as a member to protect, plan, and preserve your pond or lake if you live in the Charlotte NC, Asheville NC, and Greenville SC areas.
Get started. Become a member today!
---