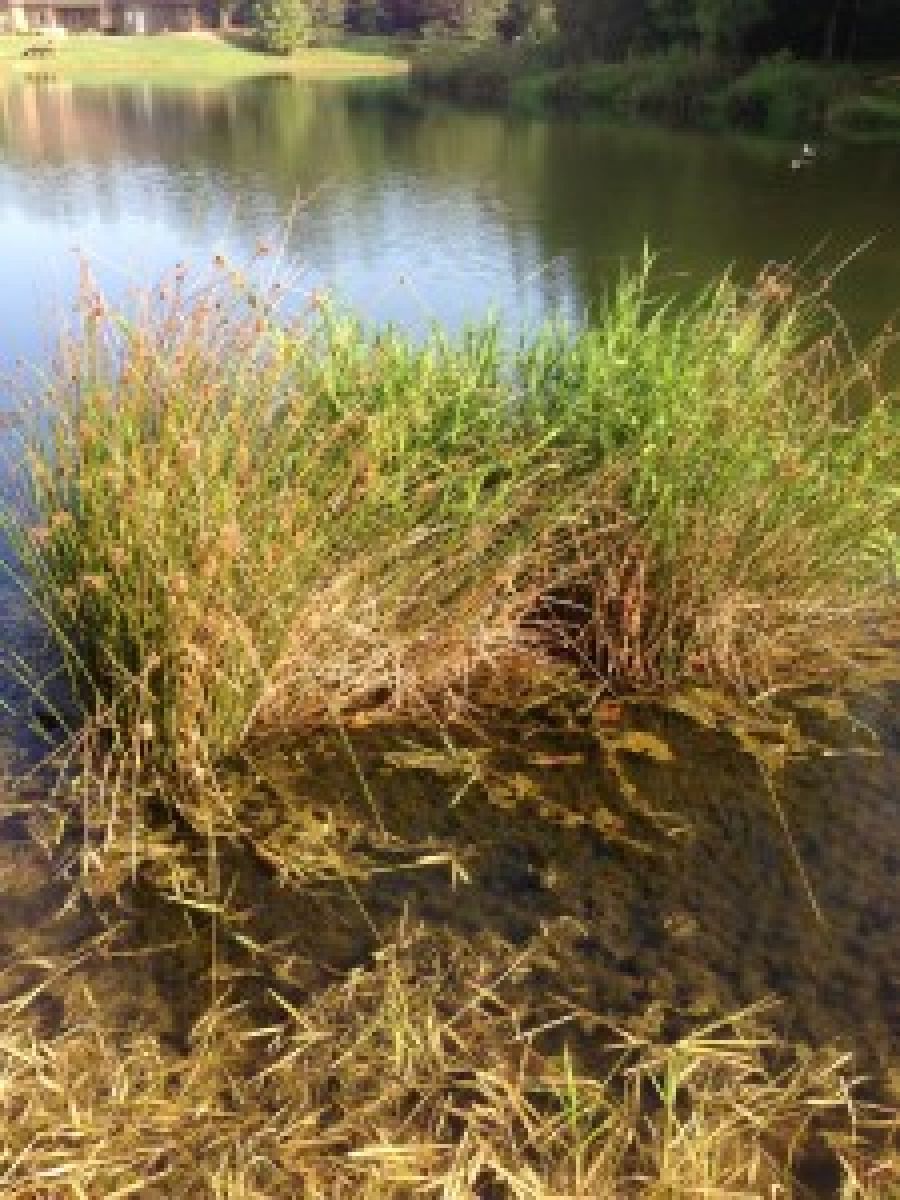 Ever consider why a pilot on your flight needs a pilot license?  Or why a 15-year-old with a driver's permit needs 40 hours of experience with an adult in the car to get a license?  The first thought that pops into your mind might be "Safety."
Most states require people with a private or public body of water to have a license to apply herbicides for the same reason, "Safety."
It has been our experience working with farmers, HOA's and management companies that very few know the laws in place to keep people safe.  It is not just because someone's livestock may drink out of it, fish may die, or because you may use the water to irrigate your grass.
Although these are issues to seriously consider when adding herbicides to kill aquatic weeds or algae. The most important reason is that most ponds and lakes are inner connected and overflow into one another creating a direct impact on each others ecosystems.
A careful homeowner spraying even a small amount of herbicides around the perimeter can often have an unseen effect on ecosystems downstream.  Most aquatic herbicides are so strong that they require special equipment and clothes to keep safe from dangerous side effects, which is why it takes a trained professional with a license.
While we are not the police for aquatic herbicides.  Many companies on the internet will sell aquatic herbicides to the general public.  Although this is not illegal, it is against the law to apply them without a license from your State.  It is, for this reason, we feel it would not be responsible for selling aquatic herbicides to homeowners to apply themselves without the watchful care of licensed applicator.
We are grateful each time we can use our license as an aquatic herbicide applicator in North and South Carolina to help people be safe stewards of water.
Click here for a current list of licensed applicators in South Carolina.
Unfortunately,  North Carolina does not have an aquatic herbicide list available for the public at this time.
Here is an example of what Clemson University says about applying aquatic herbicides without a license:
This category is for applicators using or supervising the use of any restricted use pesticides purposefully applied to standing or running water, …. Performing "aquatic pest control activities" includes, but is not limited to, the use of any pesticide with the intent to prevent, destroy, repel or otherwise mitigate any pest of publicly or privately owned waters, including ponds, lakes, oceans, rivers, streams, reservoirs, and impoundments, whether or not they are navigable…  
Here is the link to the website… Aquatic Herbicide License explained by Clemson University
Here is an example of what the Dept. of Natural Resources says about applying aquatic herbicides without a license…
Never dispose of or plant invasive species in any waterbody.  (There are laws which prohibit the transport or spreading of certain species of plants!)
Never stock grass carp into a public waterbody. (It is against the law, you could be fined !)
Don't remove grass carp from a public waterbody. (It is against the law, you could be fined !)
Never apply herbicides to a public waterbody. (It is against the law, you could be fined or sued!)

South Carolina Law requires individuals to possess a Commercial Pesticide Applicators License in Category 5, Aquatic Pest Control, before they apply aquatic herbicides if the work is done for compensation on the property of another.  
A license is also required, regardless of ownership, if the application is made to an area where public access to the treated site is expected.  Private swimming lakes, where the public would be exposed to the treated waters, are the most obvious example of the latter requirement.  
On all public facilities, such as golf courses, driving ranges, subdivisions, condominium/apartment complexes and mobile home parks, applicators are required to possess a Category 5 License to apply aquatic pesticides.  Here is the link to the article…DNR Homeowner Link
Do you think the public should be able to apply herbicides to their pond like the yard? 
Taking care of your lake or pond is not a luxury, it's a necessity. As your local pond management professionals, we've been there. Let us help guide you as a member to protect, plan, and preserve your pond or lake if you live in the Charlotte NC, Asheville NC, and Greenville SC areas.
Get started. Become a member today!
---