Wood ducks need special nesting areas to thrive. They typically use wood cavities in trees to nest free from predators. But the shrinking of wetlands and less than ideal conditions have caused wood ducks populations to diminish.
One of the proven ways to help these beautiful birds thrive has been to add nesting boxes to local ponds and lakes. They need the habitat that ponds create and adding one or two of these boxes to your pond can help wood duck survive.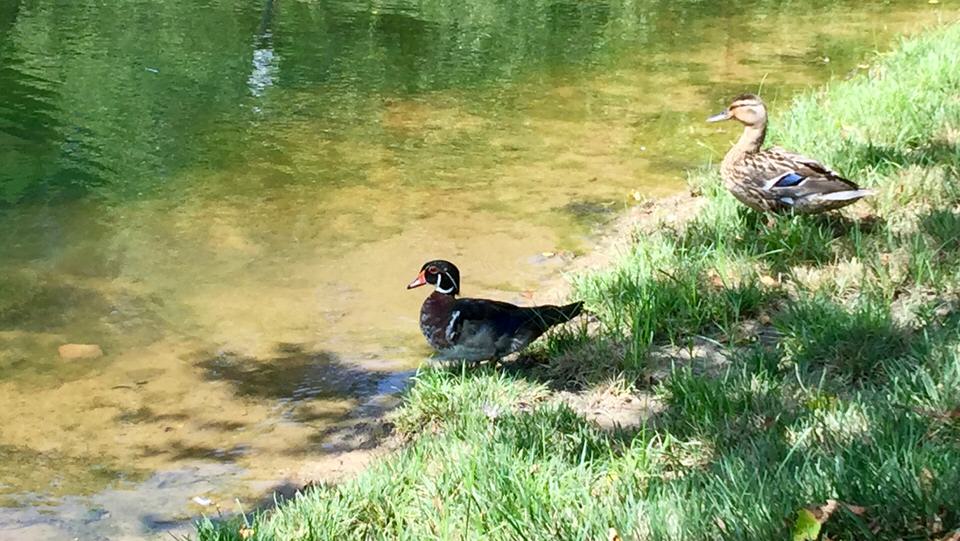 Below is a link to resources to help you get started with your wood duck boxes to do your part.
Learn More about Wood ducks by Ducks Unlimited
How to add a Wood Duck Nesting Box Brochure by Ducks Unlimited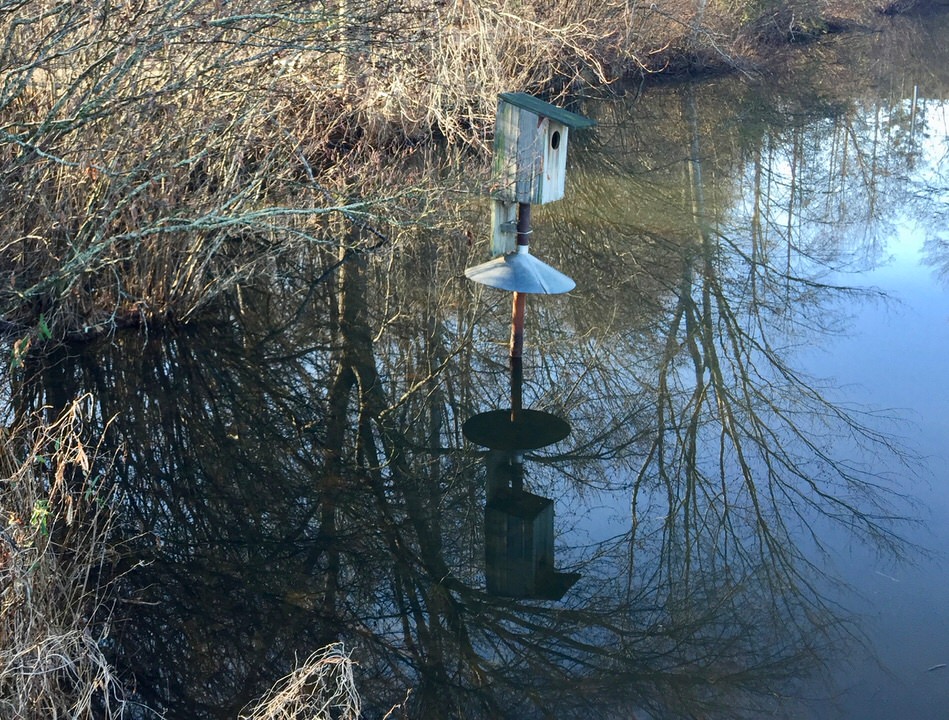 Where do I add my wood duck boxes? Wood duck boxes require an area of the pond that is not near regular activity. It is also important to add the box with a guard to keep predators from climbing in after the eggs. About 12-20ft from the shore and free from overhanging tree limbs is the best place to add a wood duck box. Try to leave some distance between duck boxes to give them space.
Do wood ducks migrate? In the United States, 30%-80% take us permanent residence.
What do wood ducks eat? Seeds, insects, arthropods are their first choice. However, they can eat acorns and other grains when those are not available.
Wood ducks lay how many eggs? They lay an average of a dozen eggs per nest. And they take twenty-nine to thirty-seven days to hatch.
Where can you buy a wood duck box if you don't want to make one? Here is a link to a google search to buy one
Taking care of your lake or pond is not a luxury, it's a necessity. As your local pond management professionals, we've been there. Let us help guide you as a member to protect, plan, and preserve your pond or lake if you live in the Charlotte NC, Asheville NC, and Greenville SC areas.
Get started. And become a member today!
---