Aquatic weeds sometimes disguise themselves as beautiful, harmless flowers or plants. But the truth is, those "flowers" can ruin your pond or lake and affect your real-estate. That's right. Homeowners associations (HOAs) and private pond and lake owners can be embarrassed and depreciate their property value by aquatic weeds. That's why it's important to have your ponds evaluated and managed monthly.
Amy works for her neighborhood HOA. She helps look after their three ponds. A neighborhood resident contacted her about her house being on the market, but the deal fell apart because of aquatic weeds making her view out her kitchen window look more like a swamp then a beautiful lake.
When Amy went to look at the aquatic weeds, she couldn't find any; only small flowers. She called us to go out and take a look because she didn't understand. We immediately recognized the flowers as Fanwort Cabomba Caroliniana.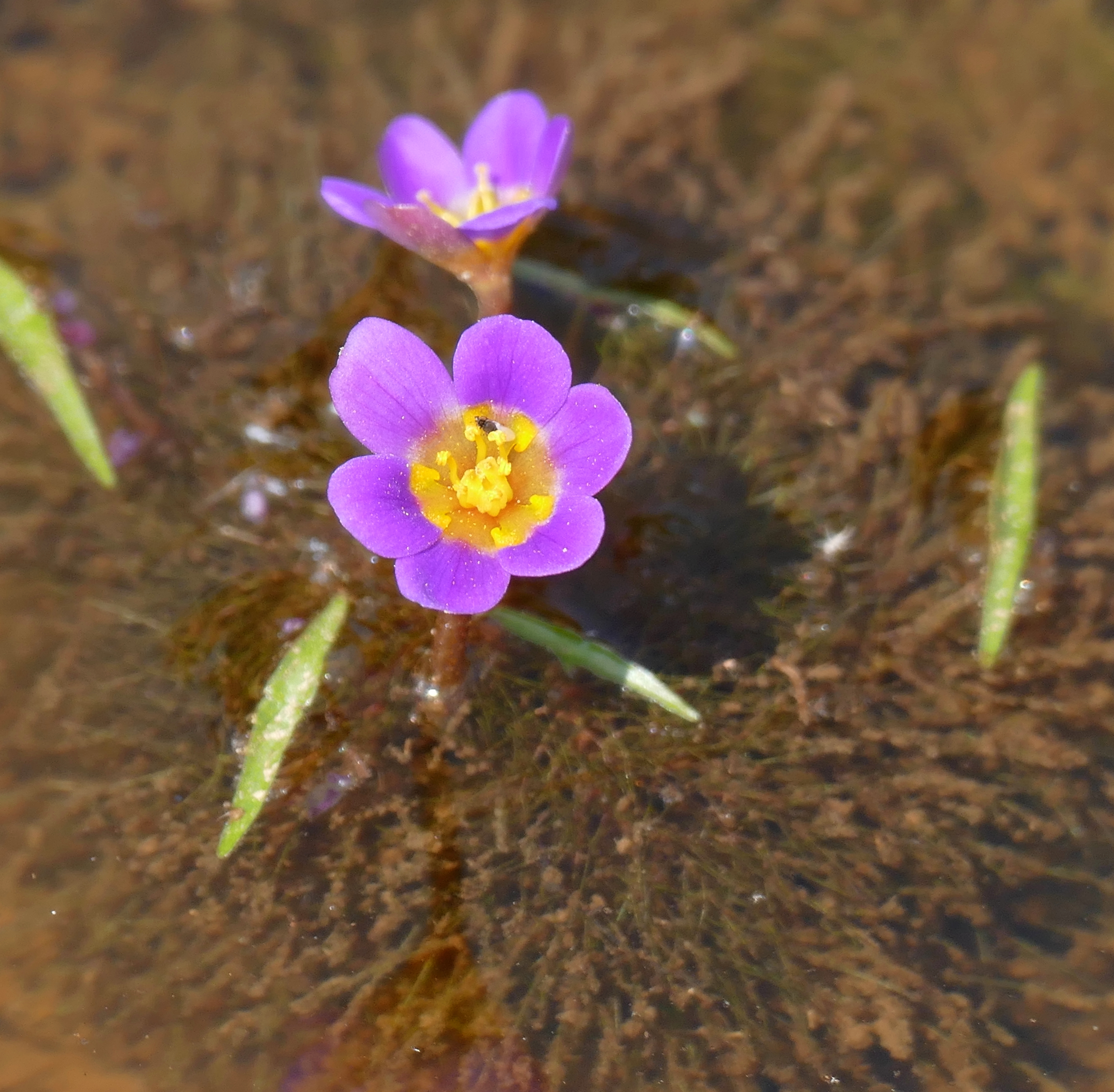 Fanwort is a delicate reddish brown or green herb, with its roots in mud, but sometimes floating. The stems are slender and multi-branched. Fanwort has a single small white or colored flower (green, red, or purple) that's about 1/2 to 3/4 inch in diameter which arises from the tip of the stem and stands slightly above the surface of the water. It also bears fruit; 2-4 leathery pods per flower that are each 2-3 cm long and 1 mm wide, each usually containing three seeds each. These are flask shaped.
Amy asked what the big deal was about the flowered "weed." We explained that even though it can be pretty, it can kill other good plants and animals. Not only that but it's a big nuisance. Once it's established, this plant can clog drainage canals and freshwater streams, and interfere with recreational, agricultural, and aesthetic uses.
We shared with her that she wasn't alone in thinking Fanwort wasn't an aquatic weed. Or at least a harmful plant. It's commonly used by hobbyists as an aquarium plant because of its delicate appearance. It can easily be mistaken for a harmless flower.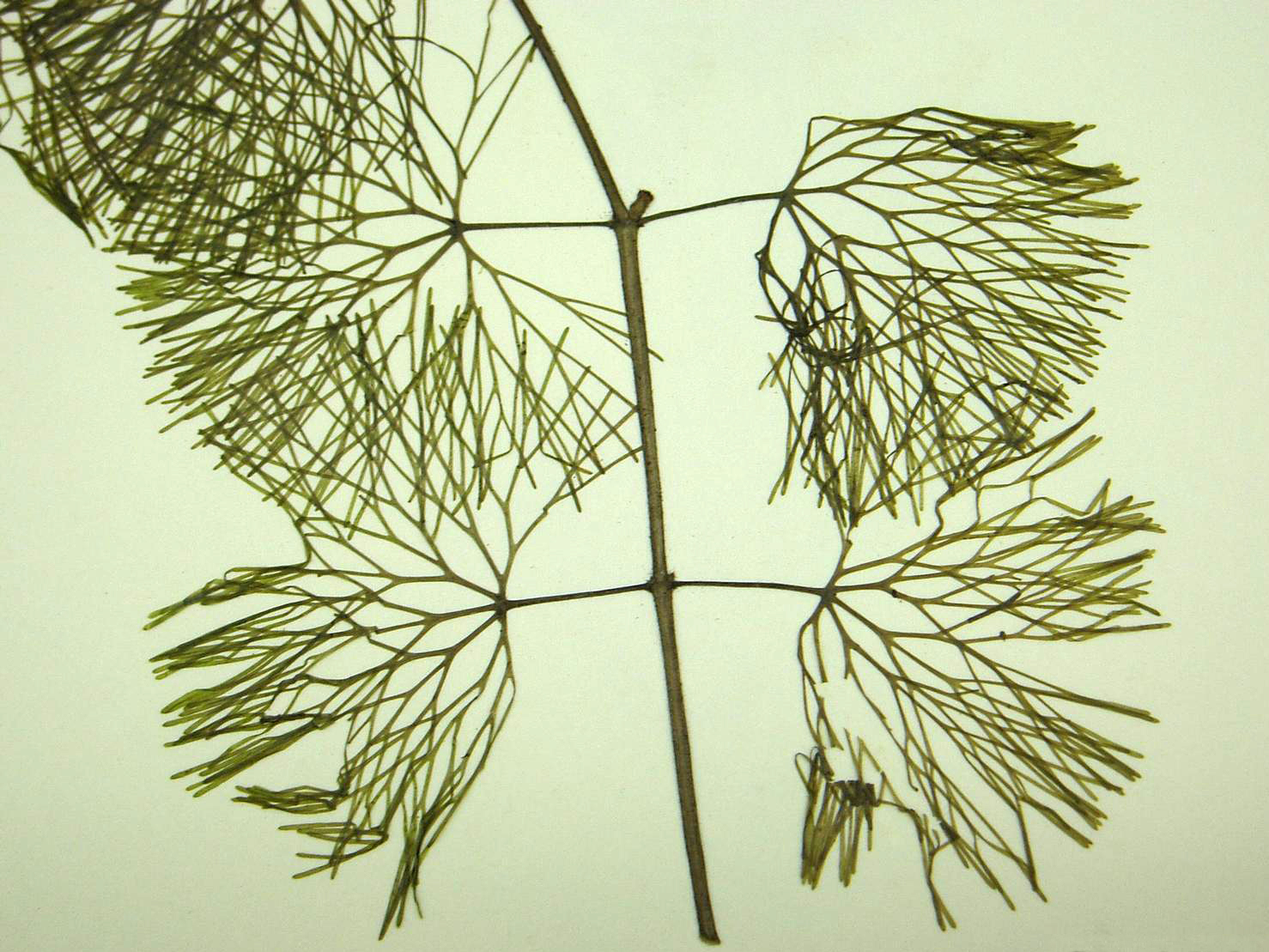 We explained that Fanwort also grows rooted in the mud of stagnant to slow flowing water, such as streams, smaller rivers, ponds, lakes, sloughs, and ditches. It is a herbaceous perennial that spreads primarily by stem fragments or rhizomes. So if Amy was to do this herself, it could result in even more weeds and more headaches.
Also, the more Fanwort, the more sediment. That will result in costly dredging that no community would be ready to pay. Fanwort stems become fragile in late summer, causing the plant to break apart, aiding its distribution and intrusion of new bodies of water. Whereas vegetative reproduction seems like the main vehicle for spreading to other water bodies, it can still be produced seed.
The couple had mentioned not wanted to pay dredging costs, and it all started to make sense to Amy. She decided to become a member so she would have a beautiful view of the lake every morning.
In Summary:
Fanwort has little known direct food value to wildlife.
This plant is a delicate herb, with its roots in mud, sometimes floating.
It's a big nuisance. Fanwort can clog drainage canals and freshwater streams, and interfere with recreational, agricultural, and aesthetic uses.
Can negatively affect home values.
Fanwort is used in aquariums and often introduced to waterways this way.
It spreads primarily by stem fragments or rhizomes.
Can add to the cost of dredging.
Taking care of your lake or pond is not a luxury, it's a necessity. As your local pond management professionals, we've been there. Let us help guide you as a member to protect, plan, and preserve your pond or lake if you live in the Charlotte NC, Asheville NC, and Greenville SC areas.
Get started. And become a member today!
---