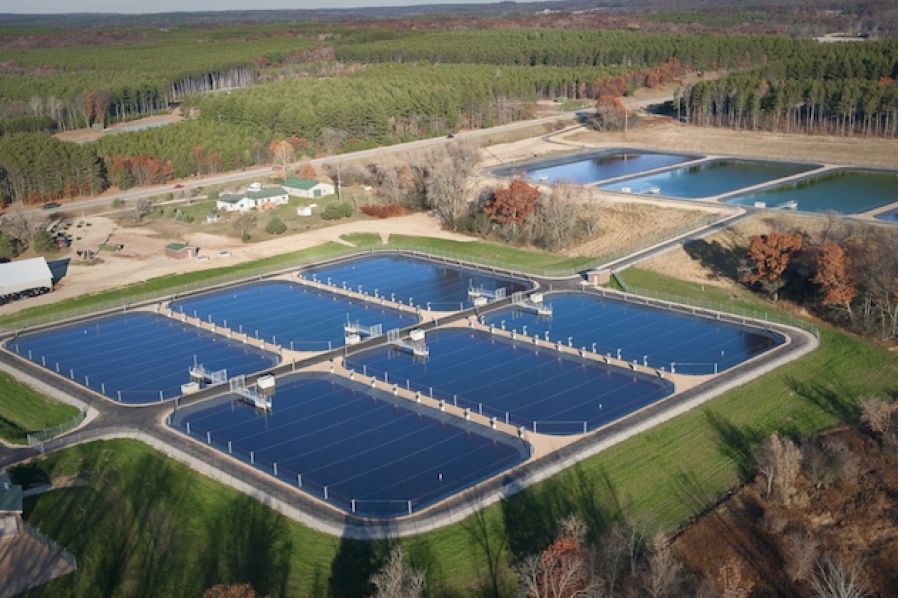 When fish are are born and raised in a hatchery then released into a pond, it is called pond stocking. More goes into stocking a pond than one might think. Some of the things you have to think about are fish stressing out, fish dying, fish having or catching diseases, and fish rates.
The process of pond stocking goes a little like this: fish are born in hatcheries, then they are chosen for a pond, they are transported to the pond, then, are finally released into the pond. They are fish, so they aren't sure what's happening.
They are being moved from the only place they know into a truck that is turning and bouncing and then dumped into a new place. So it's only natural that they would feel a little stressed. Some get more stressed than others which could result in death. But it's (hopefully) only a small percentage.
The selection of fish used to be limited. Now, the available species include Northern largemouth bass, hybrid striped bass, coppernose bluegill, shellcracker, hybrid bluegill, fathead minnows, sterile grass carp, crappie and others.
Small fingerlings are typically less expensive because it can take them a few years to get going and Larger fingerlings are more expensive because they are almost ready for instant fishing.
The stocking rate depends on the water supply, pond fertility, whether supplemental feed will be provided, and by the objectives you chose. Rates also depend on the type and size of the fish.
Now is a very good time to start stocking! Want to know more about pond stocking? Click here
Or if you are ready to order some fish… click here to get started now.
Taking care of your lake or pond is not a luxury, it's a necessity. As your local pond management professionals, we've been there. Let us help guide you as a member to protect, plan, and preserve your pond or lake if you live in the Charlotte NC, Asheville NC, and Greenville SC areas.
Get started. Become a member today!
---