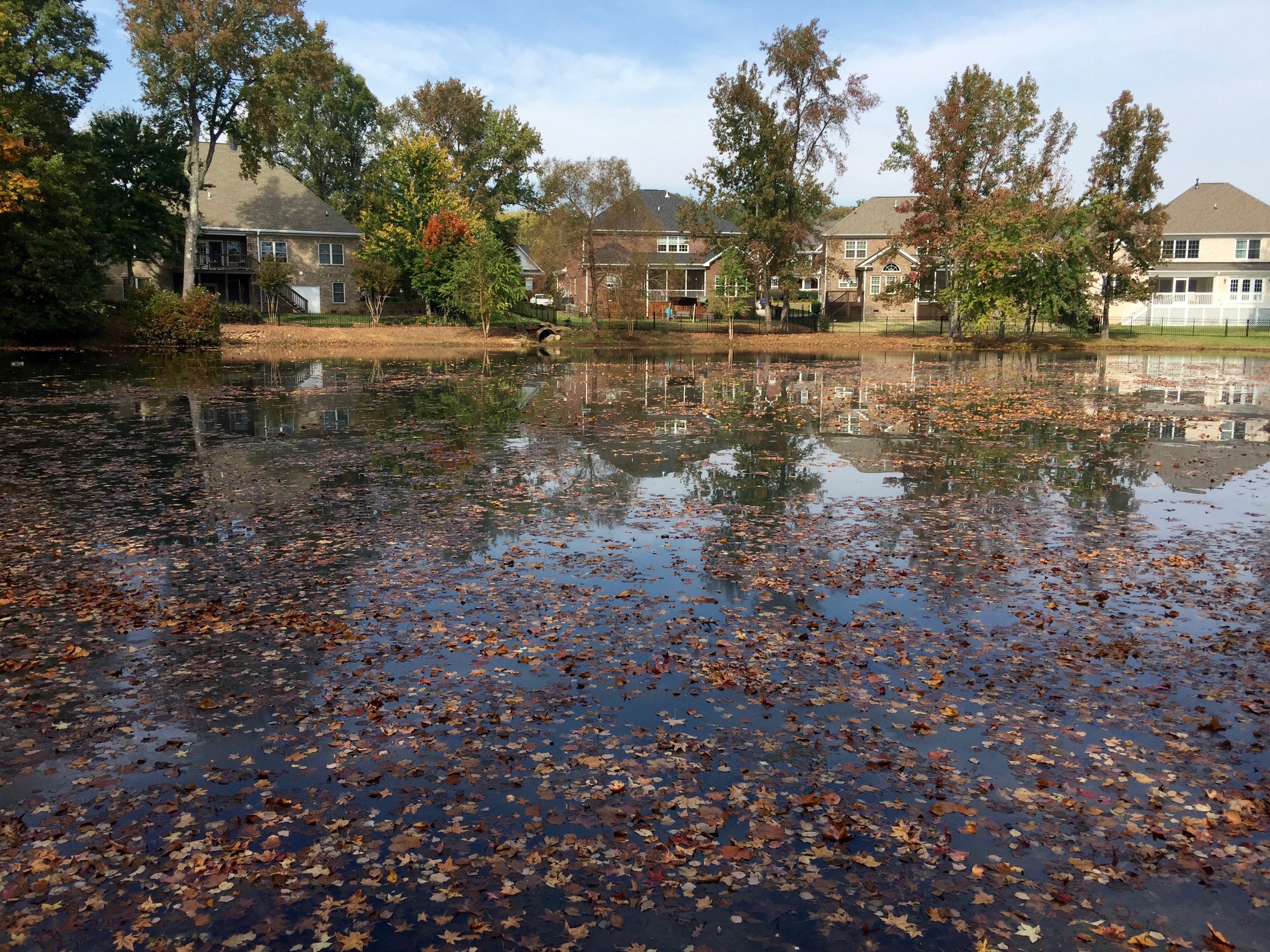 Leaves, grass clippings, runoff, aquatic weeds & algae all fast forward the timetable for expensive dredging. By using powerful enzymes that eat organic matter we reduce the muck that naturally forms.
Bio Augmentation can help your pond digest muck accumulation by enzymes to digest up to 12 inches of muck per month.
Super power your pond with a bottom air diffuser aeration system while using enzymes and you can see nearly complete removal of muck.
While bio augmentation can not remove clay, dirt or sand from erosion, it should be given serious consideration before costly premature dredging for ponds and lakes.
When the permanent pool volume is half way filled with sediment, stormwater ponds are not effectively removing the sediment anymore and will need to have the sedimentation removed. This "muck" can cost you thousands of dollars.
How can it get to a place of needing to remove it? After at least ten years, muck starts to fill the pond. Somewhere between ten to fifteen years, a pond will need dredging without a PROactive pond management plan. Learn more
Sedimentation - by Clemson University
Taking care of your lake or pond is not a luxury, it's a necessity. As your local pond management professionals, we've been there. Let us help guide you as a member to protect, plan, and preserve your pond or lake if you live in the Charlotte NC, Asheville NC, and Greenville SC areas.
Get started. Become a member today!
---