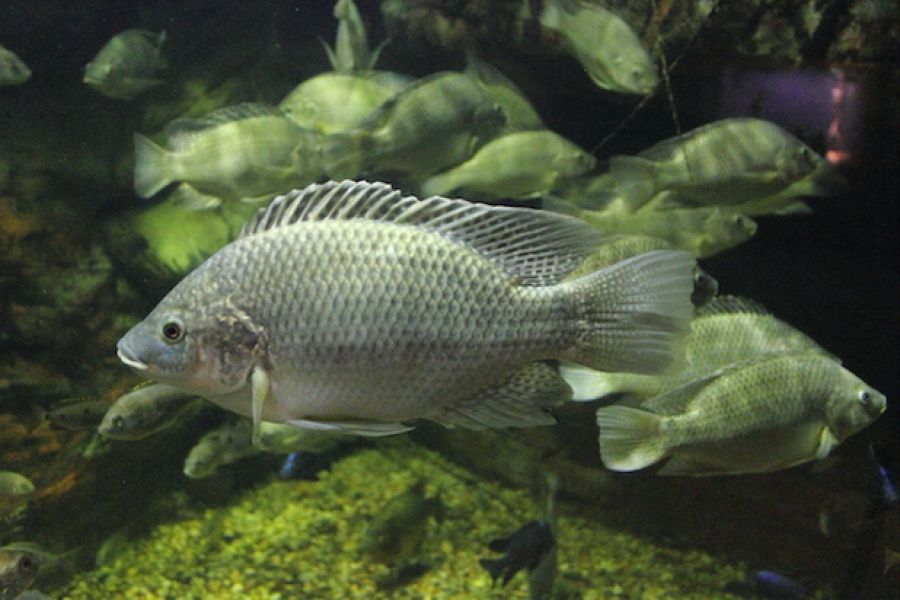 Tilapia- "any freshwater cichlid of the genus Tilapia, of African waters" (dictionary.com).
When you hear the word, "tilapia," you are probably thinking about a nice dinner at a seafood restaurant. Yes, tilapia is delicious, but it serves more of a purpose than just being food.
In fact, tilapia love to eat common types of algae such as filamentous algae, blue-green algae, along with rooted plants, twigs and other organic debris. That's good news for pond and lake owners! See more here
Tilapia can only survive in warm weather, a little like myself (only kidding). Once the water hits about 45-50 degrees, tilapia start to go belly up.
A positive aspect about this is that algae grows in warm water. But a big bust if you live in Charlotte NC, Asheville or Greenville-Spartanburg SC.  So algae start growing around the same time that you can be stocking your pond or lake with tilapia.
Matt Markey from The Blade made the comment that when the time comes where the weather is getting really cold, you can fish the tilapia out and serve it as a meal. I don't know about you, but that's a win-win in my book!
When is a good time to stock and about how many fish should I stock? Occasionally, we have rare, warm winters and the temperature starts rising in mid-February, and some will argue that it will be okay to start stocking then.
But normally, it is recommended to stock in the spring. Most fish stocking service companies recommend 300 to the acre when stocked in the spring.
Another plus is tilapia don't like to bother swimmers. So if you have a pond or lake that is for swimming, they are perfect!  And if you are looking to stock a pond for bigger bass, they can be a good option as another food source in your pond's food chain.
However, we do NOT recommend tilapia for algae control to our members with pond management.  Why?  We believe that algae problems deserve a better solution than stocking tilapia every year.  We have found better, proven way to control algae by getting the root of the problem.  Nutrients.
Taking care of your lake or pond is not a luxury, it's a necessity. As your local pond management professionals, we've been there. Let us help guide you as a member to protect, plan, and preserve your pond or lake if you live in the Charlotte NC, Asheville NC, and Greenville SC areas.
Get started. Become a member today!
---