Everyone wants a beautiful, aquatic weed-free pond or lake. Nothing can be more unsightly than a pond or lake trying to become a swamp where fish feel cramped, and we feel embarrassed.
HOA stormwater ponds, in particular, can have a quick growth of aquatic weeds, leaving neighborhoods with ugly eyesores that can affect property values.
We know how frustrating it can be trying to find a solution and how it feels to be flushing money down the drain.
After much research, we finally found the solution for controlling aquatic weeds in farm ponds, HOA stormwater ponds, and lakes.
With our secret, proactive Platinum Solution, we can slay these swamp monsters and turn them back into beautiful ponds and lakes for everyone to enjoy.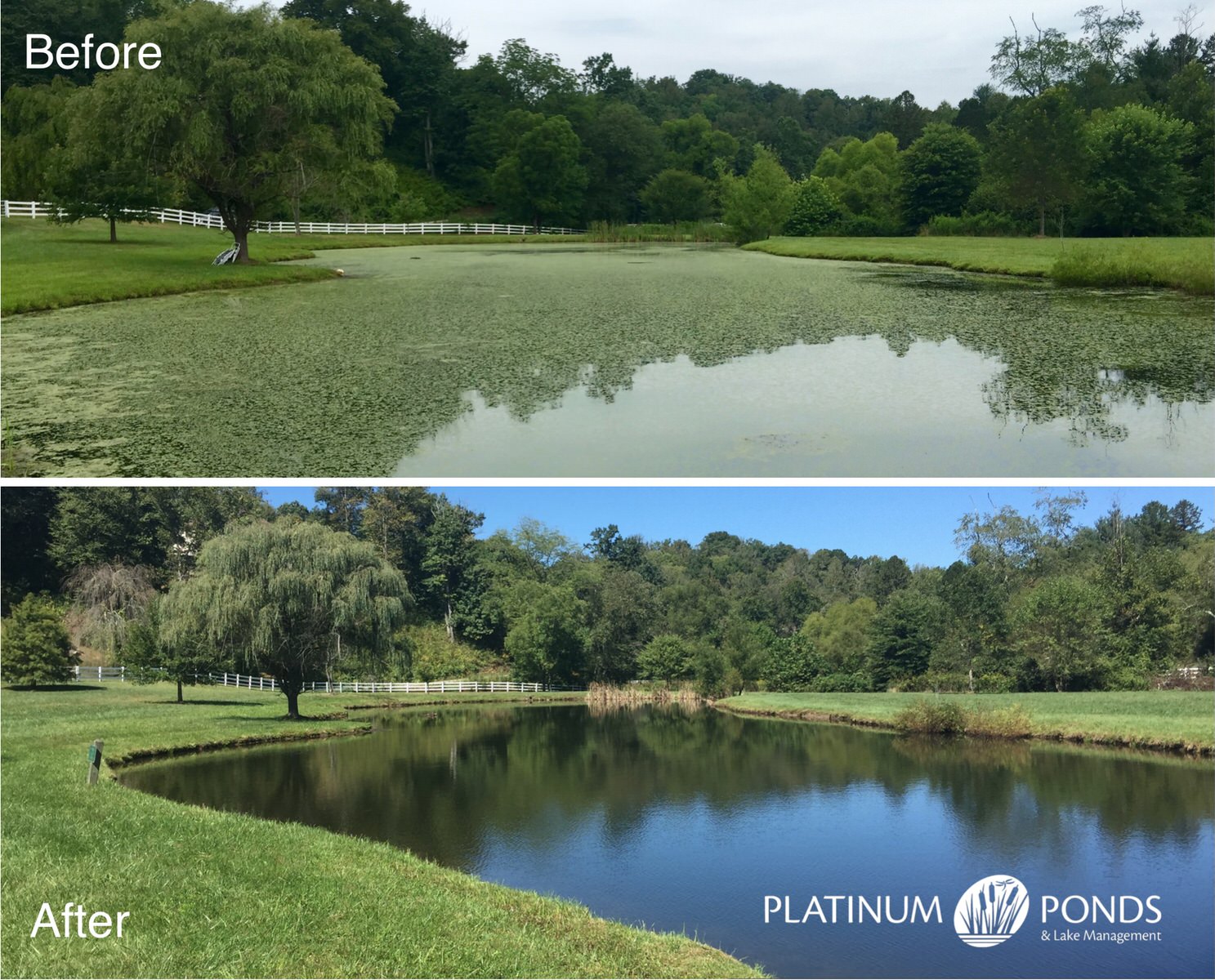 Everyone deserves a healthy pond that is beautiful, not hazardous.
Let us help guide you to a healthy and beautiful pond.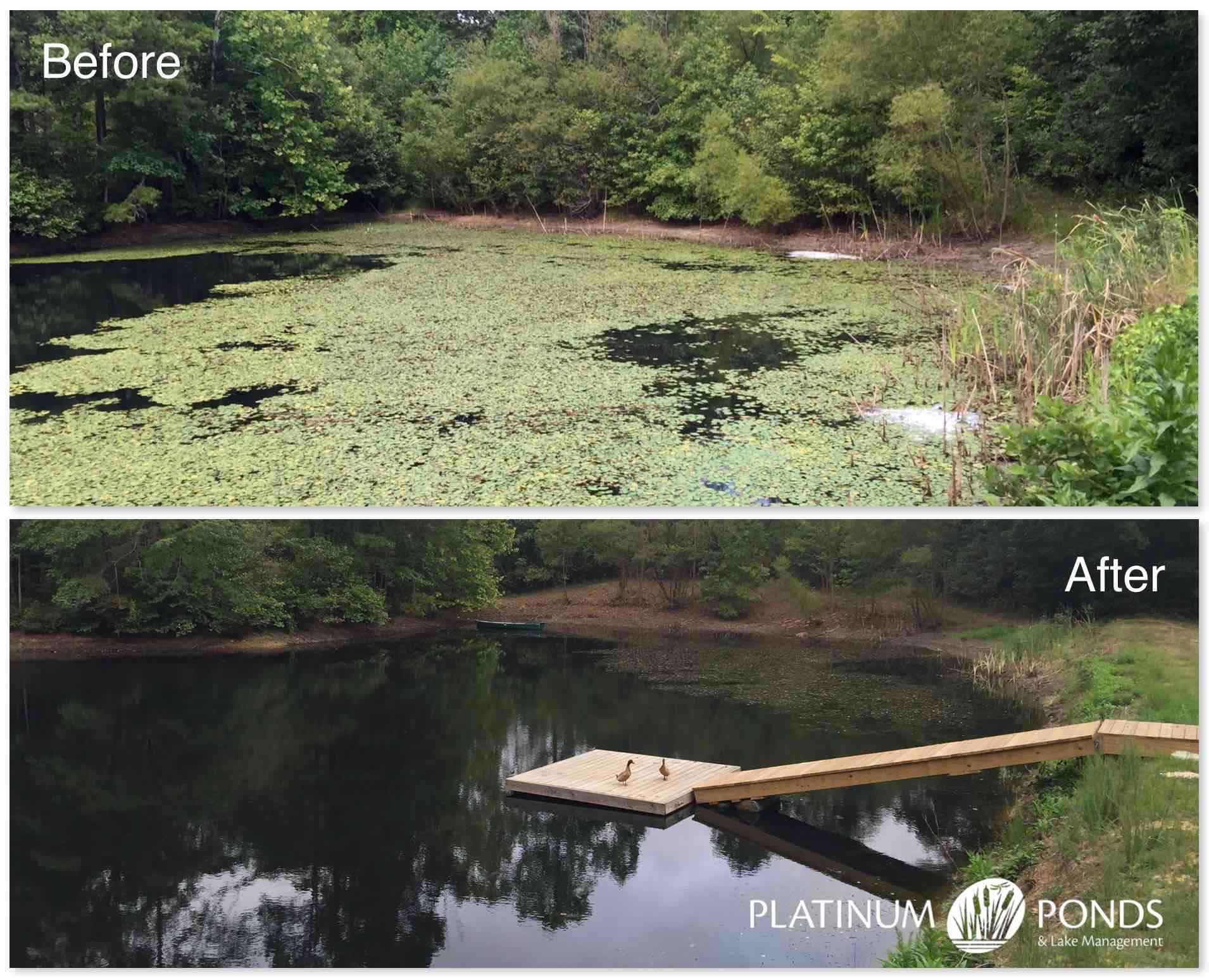 Taking care of your lake or pond is not a luxury, it's a necessity. As your local pond management professionals, we've been there. Let us help guide you as a member to protect, plan, and preserve your pond or lake if you live in the Charlotte NC, Asheville NC, and Greenville SC areas.
Get started. Become a member today!