It's NORMAL for ponds as they grow older to begin to grow algae and for them to look like swamps that give off a strange odor.
Algae usually rears its ugly head around the perimeter of your pond or lake because of the collection of excess nutrients. Algae can happen from run-off, the growth and death cycle of pond or lake weeds, or an unhealthy ecosystem.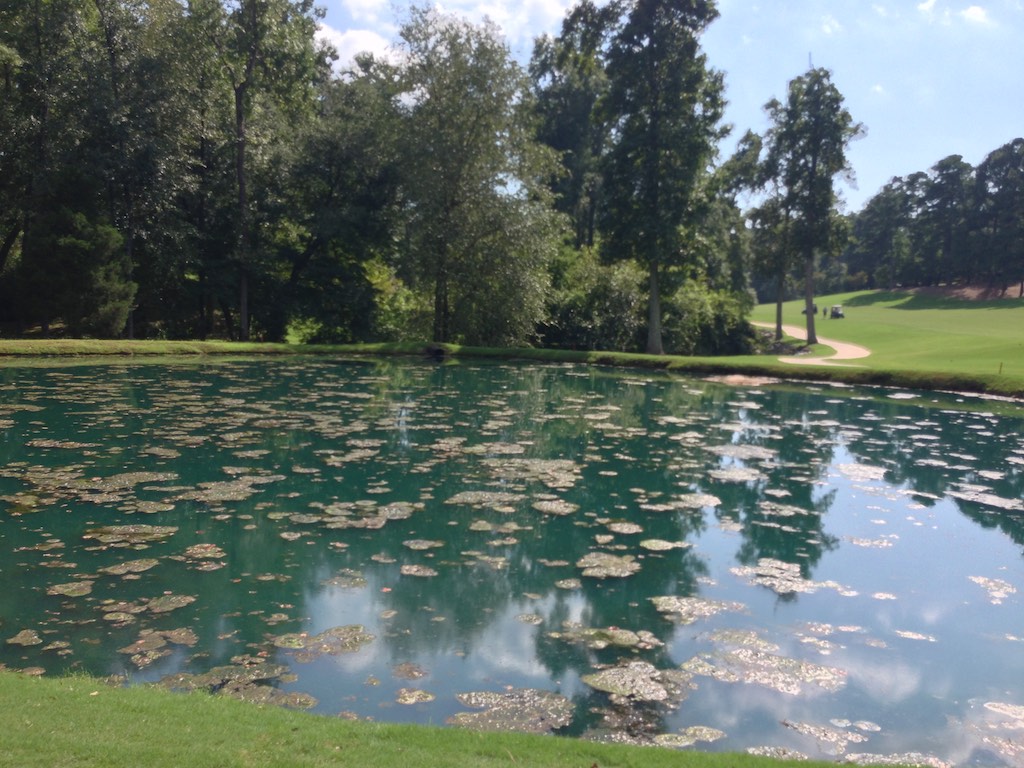 After much trial and error, we realized using both reactive and proactive strategies can easily control your algae issues.
Through the Platinum Solution, your algae problems can be solved by getting to the root of the problem!
Not only will you have your beautiful pond or lake back, but you will be safe from the costly dredging expenses caused by algae.
There are many different ways to treat algae, but the secret to the solution is finding the right balance.
Taking care of your lake or pond is not a luxury, it's a necessity. As your local pond management professionals, we've been there. Let us help guide you as a member to protect, plan, and preserve your pond or lake if you live in the Charlotte NC, Asheville NC, and Greenville SC areas.
Get started. Become a member today!