Phillip had wanted a pond of his own since he was young. He wanted to relive the years of fishing with his dad, with his son. Phillip, like many people, thought you could install a pond and then just throw some fish in there. It wasn't until his fish were belly-up that he called for help.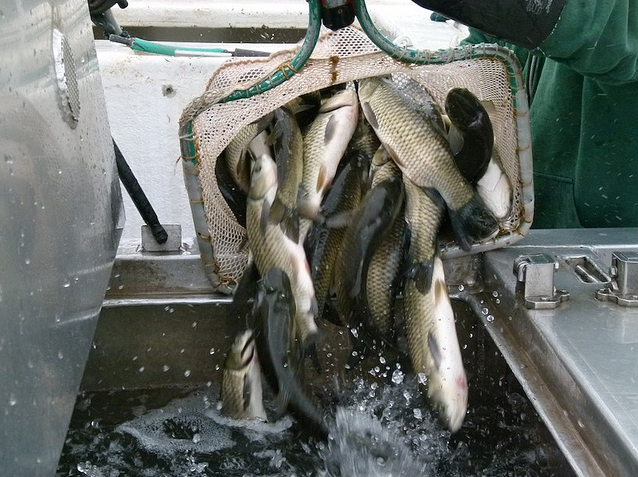 Just adding fish is a waste of money without a recipe for success.
Depending on your goals for the pond or lake your fish must be chosen. Just like adding grass carp with not solve all your weed issues, neither will adding more largemouth bass for better fishing.
Underwater life in your pond and lake is made up of a delicately balanced food chain that must be monitored, harvested and maintained.
Throwing back the fish won't solve your problem.
In fact, throwing back all the largemouth bass can make your pond worse. Stocking fish without habitats can also end in failure as they will have no place hide or lay eggs free of predators. Fish stocking businesses love to sell more fish. That's how we are different. We offer unbaised consulting. We call it the Platinum Solution.
Let us help guide you through the murky water of fish stocking with The Platinum Solution.
Did you know fish stocking caravans often stock smaller, weaker fish?
Often largemouth bass are sold after their done spawning at sale prices.
Do not buy stressed fish from a stocking truck that meets you at the local Tractor or Feed Store.
Always stock your pond with an on site, one stop delivery.
Fishing Stocking List:
Grass Carp, Largemouth Bass, Crappie, Sunfish, Bluegill, Trout, Crawfish, Catfish, Hybrid Bass, Threadfin Shad, Gizzard Shad & more.
Taking care of your lake or pond is not a luxury, it's a necessity. As your local pond management professionals, we've been there. Let us help guide you as a member to protect, plan, and preserve your pond or lake if you live in the Charlotte NC, Asheville NC, and Greenville SC areas.
Get started. Become a member today!